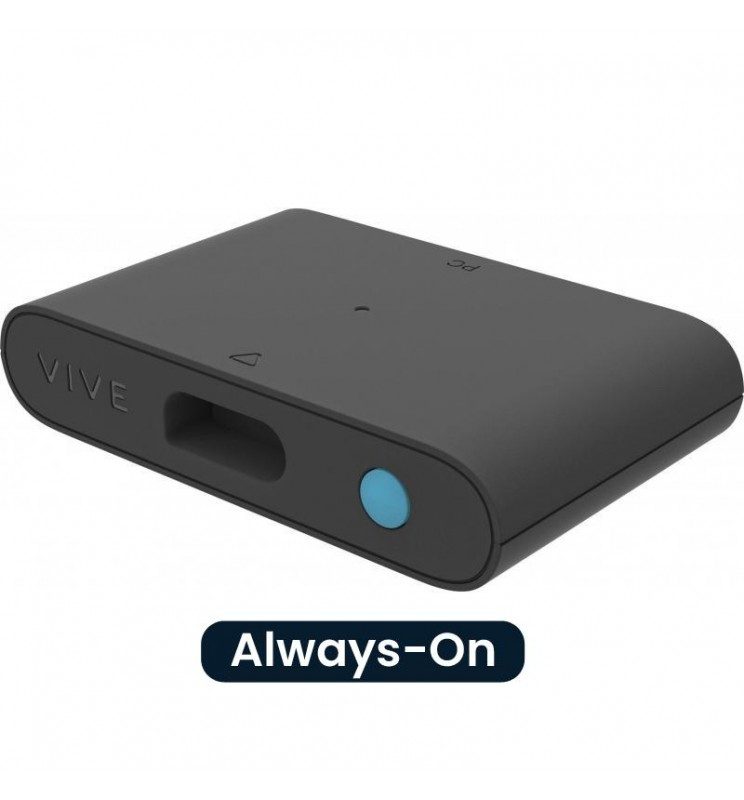 
Always-On Link Box for VIVE Pro
Link box between your HTC VIVE Pro/Pro Eye headset and your computer :
Always-On version
In : MiniDP - USB - Power
Out : All-in-One VIVE Pro Cable
*Power adapter not included
Delivery at your Door / Pickup Point

100% Secure (Credit Card, AMEX, iDEAL, Transfer, PayPal...)

Order before 4:00 pm for same-day shipping (Local Time : France)
Linkbox for Vive Pro & EYE
Connect your HTC VIVE Pro/EYE headset to your computer or laptop, the official and essential Link Box to operate the system and enjoy virtual reality.
Always-On Version
This special "Always-On" model keeps the Link Box device always on (useful if you don't have access to the button).
Connections
Front side :
On/Off button
All-in-One Vive Pro Cable Port
Back side :
Power
MiniDisplayPort
USB 3.0
Data sheet
Compatibility

HTC Vive Pro
HTC Vive Pro EYE

MPN (Manufacturer Product Number)

99HAMH011-00
Be the first to ask a question about this product!