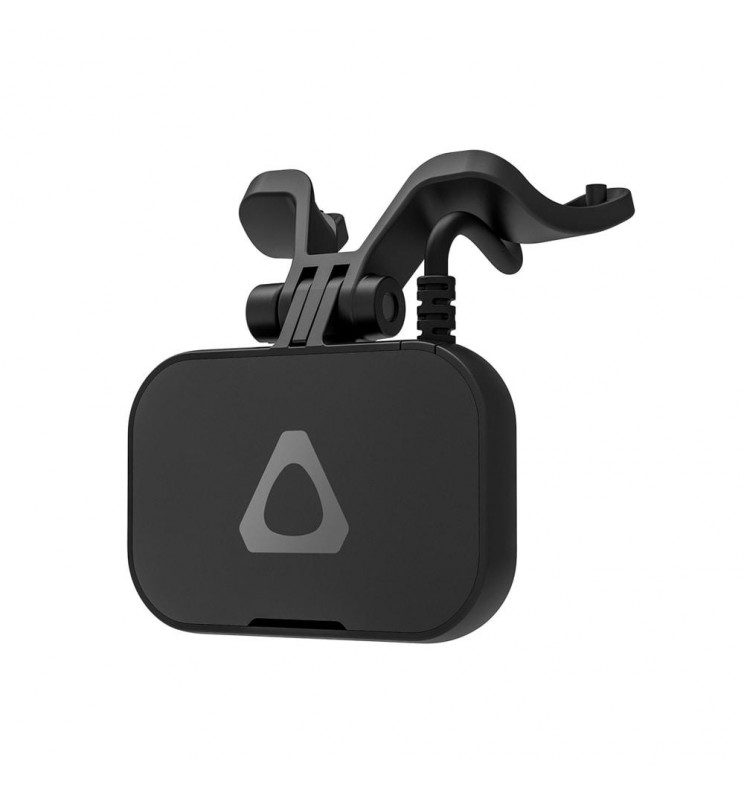 
HTC Vive Face Tracker
The VIVE Facial Tracker is a face tracking add-on for the VIVE Pro series headsets :
Capture lip (mouth) movements and facial expressions with precision
Feel the emotions and intentions of virtual avatars
Tracks up to 38 facial movements: Lips, jaw, teeth, tongue, cheeks and chin
Near zero latency (6ms)
Compatibility: VIVE Pro Series
Delivery at your Door / Pickup Point

100% Secure (Credit Card, AMEX, iDEAL, Transfer, PayPal...)

Order before 4:00 pm for same-day shipping (Local Time : France)
Express more emotions in VR
Accurately capture lifelike facial expressions and mouth movements. Read intentions and emotions in real time. Lip movements follow the voice, with near-zero latency. Bring a new dimension to human interaction in educational, medical and creative applications. Discover the potential of this game-changing VR solution.
38 facial movements
With this module, you can capture up to 38 facial movements from a giggle, to a smile, to a cheeky look. It captures the gestures and expressions of the lower face in real time at a frequency of 60Hz: lips, jaw, teeth, tongue, cheeks and chin.
Be the first to ask a question about this product!