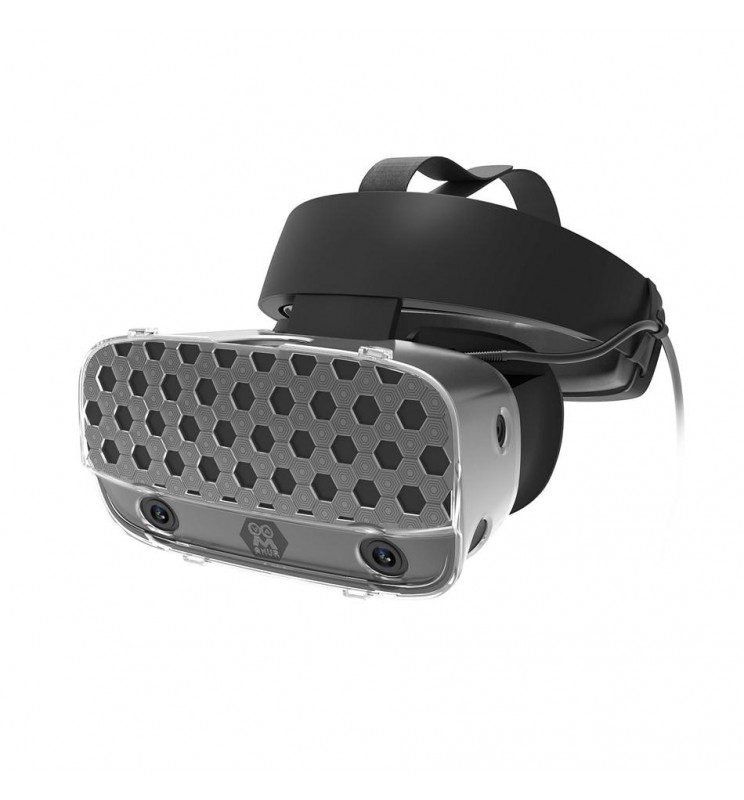 
Oculus Rift S protective shell (VR Shell) - AMVR
VR Shell to protect your Rift S from damage without compromising performance :
Polycarbonate membrane for optimum protection against rubbing, scratches...
Cut-out for cameras
Heat dissipation through hexagonal honeycomb design
Lightweight shell (80g), strong, durable and transparent
Easy to install on your Oculus Rift S
Delivery at your Door / Pickup Point

100% Secure (Credit Card, AMEX, iDEAL, Transfer, PayPal...)

Order before 4:00 pm for same-day shipping (Local Time : France)
Keep your Rift S in perfect condition
The protective shell keeps your headset clean and resistant to rubbing, scratches, small shocks which makes your experience more comfortable and allows you to play your favourite games (Beat Saber, Echo Arena, HL-Alyx...) with confidence.
A unique design
The VR Shell adopts a hexagon (honeycomb) design which is both very aesthetic and excellent for heat dissipation, making it very cool. Made of polycarbonate material, it is strong, smooth and easy to clean (with a damp cloth).
Easy installation in video
Remove the front interface and disconnect both cables
Position the first plastic part around the HMD
Then install the front part by clipping on the first piece
Connect the cables and reinstall the headset
In the box
(1) VR Shell for Oculus Rift S
Be the first to ask a question about this product!