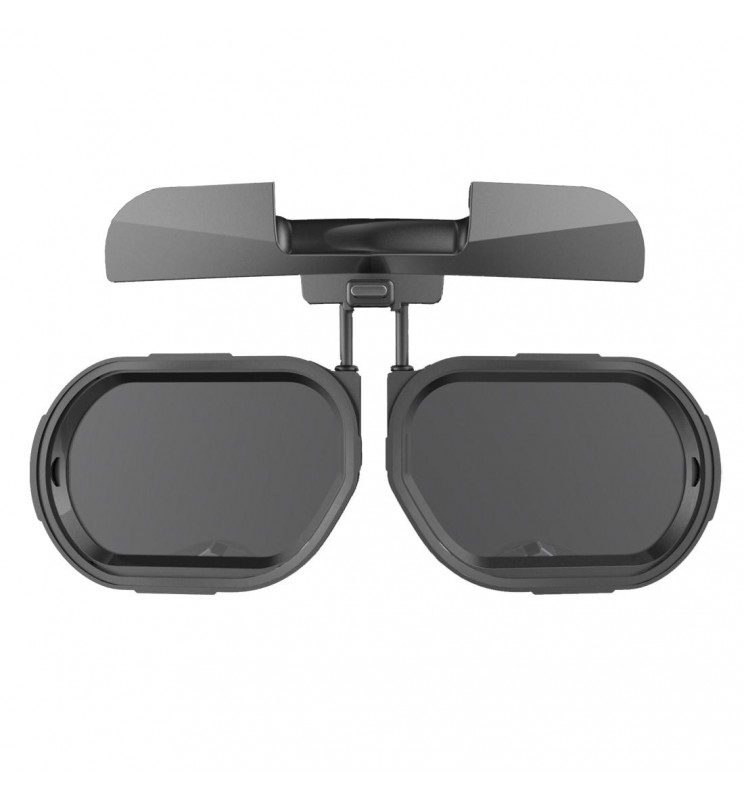 
VR Eye Tracking Module - PIMAX
Designed in cooperation with 7Invensun, the Pimax Eye Tracking module allows you to interact with eye movements :
Gaze-based interaction
Eye movement analysis (data to analyze behaviors...)
Variable Rate Shading (VRS): Maximizing performance according to zoning
USB-C powered via dedicated port in the headset
Compatibility: All PIMAX models
Delivery at your Door / Pickup Point

100% Secure (Credit Card, AMEX, iDEAL, Transfer, PayPal...)

Order before 4:00 pm for same-day shipping (Local Time : France)
Gaze interaction
Gaze interaction, as a new form of auxiliary interaction, helps users to interact with elements in VR scene through their eyes, to achieve the interactive content of selection, aiming, attention feedback, etc... and then establishes a multimodal interaction system of eye tracking, handle, gesture and voice in VR scene.
Pimax  x  7Invensun partnership 
Eye movement analysis

Researchers can acquire data on users' eye movements via the entire analysis system to analyze their psychological states such as attention, excitement according to their eye movements. This application can provide technical support for UX research, psychological analysis, marketing and many other areas.
After adding eye movement tracking to the VR headset, it will bring great benefits in terms of performance economy, user interaction, game convenience and user demands, etc. With the development of technology, 7invensun's eye tracking is ready to create more possibilities in virtual reality !
Foveated rendering

Based on the physiological characteristics of the human eye, the user's fovea vision is rendered in high-definition, and the peripheral vision is rendered in low resolution, which increases the frame rate, reduces GPU pressure, reduces vertigo, and significantly improves users Immersive control experience.
Eye movement simulation
in VR environment, avatar can reappear all kinds of action states of human eyes in real time, such as line of sight directions, blinking, squinting, etc.
Using in VR social, VR conference and other VR applications can enrich avatar's emotional expression and bring closer to the real virtual social experience.
In the box
(1) VR Eye Tracking Module - Pimax
(1) Magnetic base
(1) USB 3.0 Adapter cable
(1) User's manual
Data sheet
Compatibility

All PIMAX models

Refresh rate

30Hz - 120Hz (Customizable)

FOV

110° (Eye Tracking Range)

Latency time

5ms max.

I/O

USB Type-C

Weight

60 g
Be the first to ask a question about this product!