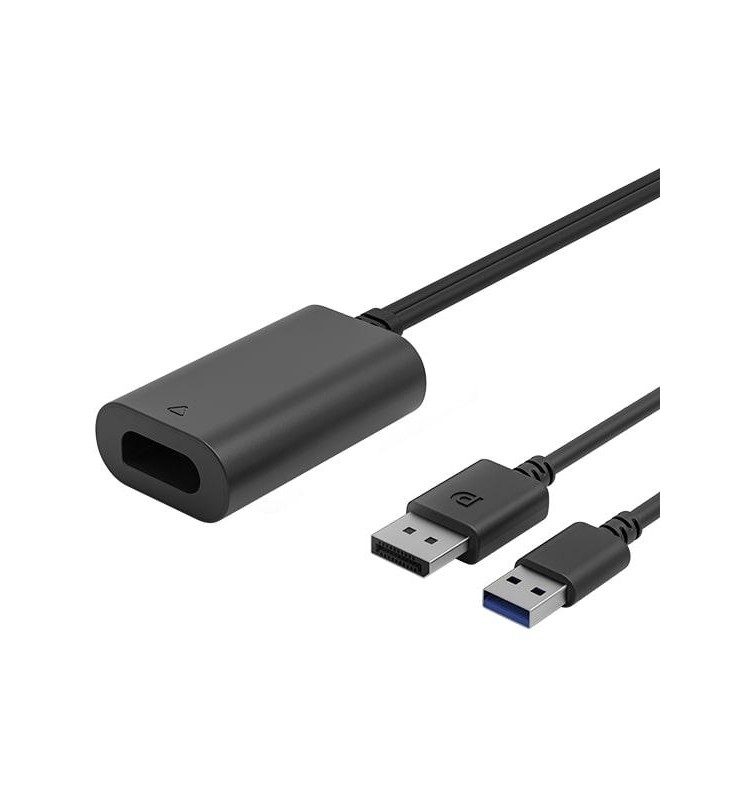 
Converter for HTC Vive Cosmos
The converter for the VIVE Cosmos allows you with a single cable to connect your headset to your computer :
HTC Vive Cosmos compatible adapter
Connections : USB, DisplayPort
Includes the converter only
Delivery at your Door / Pickup Point

100% Secure (Credit Card, AMEX, iDEAL, Transfer, PayPal...)

Order before 4:00 pm for same-day shipping (Local Time : France)
Greater compatibility
You can replace the Linkbox with this converter :
Connect the power cable to the corresponding port of the converter.
Plug the AC adapter into an electrical outlet.
Connect the USB 3.0 cable to a USB 3.0 port on your computer.
Connect the DisplayPort cable to the DisplayPort port on your computer's graphics card.
Connect the headset cable to the corresponding port (indicated by a triangle) of the converter.
You can replace the linkbox with this converter
Data sheet
Compatibility

HTC Vive Cosmos

MPN (Manufacturer Product Number)

99H12179-00
Mick Williams on 2020-05-31 07:04:34

Question:

I notice that this makes reference to a AC adapter. Is this supplied with the product? I have a Vive Cosmos and would like a second link box so we only have to move the headset between computers.

Answer:

If your VIVE Cosmos was originally delivered with the connection box, you can replace the connection box with the converter.